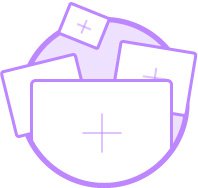 We're able to provide on-going and emergency support for almost any scenario. We can work with any OS, including Windows Servers and Hardened Gentoo Linux
Infrastructure
Distributed and high-availability systems are our speciality. We've worked extensively with Amazon, Google Cloud, Rackspace, Linode, OVH, Hetzner and many other providers.
Server Installation and Optimisation
We're familiar with almost every distribution of Linux, Windows, and other operating systems. We've deployed distributed and dedicated services, using CentOS, Debian, Ubuntu, Gentoo Linux (including hardened), and seen a huge speed increase through optimisation services such as Apache and MySQL as well as solving bottlenecks in kernel and disk access.
Migration and Upgrades
Our team can assist with upgrades and migrations, even when these need to be done at off-peak times or night hours.
Security
We're well versed with security including firewalls, remote access and website security, including signed certificates.
Remote Access
Remote access is incredibly fraught with security concerns, but we're confident we can find a solution which is safe, secure, and monitored.
Backup Solutions
We can provide backup systems for any purpose, whether you need temporary storage area for a new computer at home, or your business requires a fully managed solution, we are positive we can find the best solution. We're able to help with both low-cost and high-speed restoring, from small sites up to huge. We'll not only ensure that the backups are created, that they are valid and usable too.
---
Related Articles