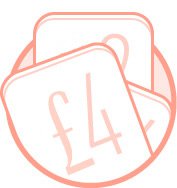 We've worked with a number of E-Commerce Systems, and can provide both consulting and coding experience.
In particular, we've developed a number of import systems for handling products, images and stock importing between various systems.
E-Commerce Platforms
We've written various tools to integrate with BT Fresca, BT Expediate and various other legacy systems, as detailed below, and we're able to work with and find solutions.
We have also worked extensively with Magento, WooCommerce, as well as older systems such as OSCommerce and ZenCart.
Import Solutions
We have developed custom importing solutions for a number of e-commerce systems, including working with BT Fresca, BT Expedite (now Aptos), Mercatus, Magento, WordPress, and many others.
We're able to import products and their images, stock levels, and any number of customer data; either as a one-off process or as a continuous synchronisation system. This has been put together reliably for a number of large-name clients, to integrate with their existing legacy systems or to provide middleware during upgrades.
Consulting and Designing
We are of course able to fully consult and design your e-commerce or online shop too.
---
Related Articles