I am Dug Stokes, a freelance developer based in Lincolnshire. I run a small development company, including other self-employed programmers and experts.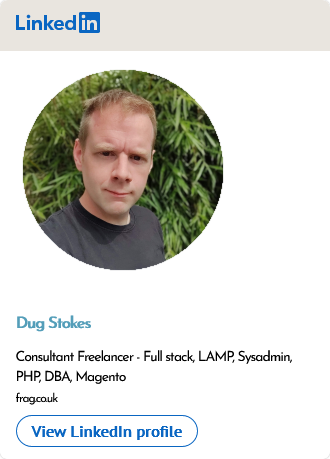 frag.co.uk is my creative online presence, and team of developers – focused on great customer experience and innovative web development. Established in 1994, we work with our clients to get the most from their business, not only from their profits but also their long-term strategy.
Like most companies, we deliver excellent websites, and our solutions are tailored to your needs. We're flexible too – whether it a planned project, or on-going support – we're always on-time and on-budget.
But we are different – we have a thirst for excellent code and being involved to achieve the most from your business.
What next?