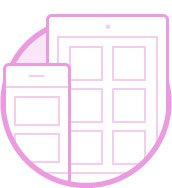 Our software and website development team has a wide expertise in commonly used packages. We're very happy to use familiar website management packages, or develop custom pages for your site, whether you need to be able to add new products or images to your site, or would just like to be able to easily edit your website from wherever you are.
Hosting
We can provide webspace for any purpose, whether you need an online presence for your company, just a personal website to share your photos, or a full shopping website with online ordering, stock status and video advertising. We offer shared and dedicated servers with backup power, load-balancing support, and full off-site backup system.
Email
We can provide email solutions for home and business users, with a friendly webmail interface and compatibility with any email client, including idle imap and mobile support. Our servers feature fantastic anti-spam and anti-virus support, keeping your inbox clean and tidy. We're also happy to work with Microsoft Office 365, Google Mail, and other mail servers.
Design
Good graphic design is about communication, good communication means good design! By working directly with creatives rather than indirectly, we're able to give you the best possible results for your site. Whilst the majority of our clients initially use us for their website framework, many of our customers stay in touch over the years and use for much of their future needs. With our flexibility we're able to also work with larger design agencies, with all the benefits of a more intimate service.
Search Engine Optimisation
Good website optimisation will massively improve your chances of the traffic you want for your business from search engines. For most websites it is essential for their success. Many SEO companies will promise first-page results but be unable to achieve the targeted traffic you need to survive; other companies will only offer to tweak your keywords. We'll look at best-practice for your entire site, page loading times, rich content, and URL structure to achieve the best result.
---
Related Articles