Most SEO companies are hired with one, very vague, responsibility: set up an SEO plan, and achieve results.
In almost no other industry, including in marketing, would most companies be happy handing off their entire customer communications and source of profit. Almost all SEO agencies will offer the same guarantees, and the same recommendations of optimising the site:
Title tags
Keywords and copy
Link suggestions
URL rewrites
What most companies don't bother with – is to research their clients' customer base, nor their competition. It may be a more optimal site, but if it doesn't provide better than their competitors, or alienates existing customers, it's a waste.
With the best of intentions, often this won't be found out until weeks after the change – initially after any major site change; there will be a drop in visits. However, when this continues for weeks; it's almost always too late.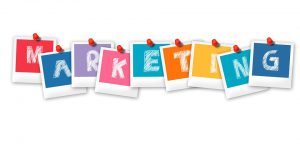 The most important part to your website is your visitors. Your visitors are who you are targeting your products or services, and although the opinions of search engines such as Google are important – these aren't where your profit lies. Traditionally, your target audience will be determined by their age, sex, geographic locations, and especially their needs. This is certainly the case for sales, but doesn't necessarily impact on which title tags to use, nor the style of your site.
There are many SEO agencies out there; some good, and some bad. SEO is not a 'dark art', many agencies seem to want to implies that online marketing is wizardry and woo. SEO is simple – it is optimisation, with a view to target the correct metrics used by search engines to find your site. Using 'blackhat SEO' or other suspect methods are the best way to have your site removed. Even when everything is done correctly; some dubious SEO agencies even have been known to outsource to third-parties. It's key to be able to trust the company you're working with, or risk your sites reputation.
Before you jump head-first with any SEO agency, be sure that their offering is compatible with your customers; that their needs are being looked after. Digital marketing should align closely with traditional marketing, and often is done hand-in-hand. This may involve hiring a specialised research company, or working with focus groups – rather than blind optimisation.
We're able to help with SEO optimisation, and work with existing marketing strategies – or recommend agencies that we've worked with before. Do get in touch if we can help.